We have developed a unique network of European Straights producers to provide you the best and widest range of Water Soluble Straights.
Combining a wide range with high quality
Working in partnerships is in the DNA of Eurosolids. As of the start of our company we have deep rooted relationships with several European production partners. Together we offer you the complete range of high quality WS Straights for fertigation and foliar application. From Calcium Nitrate to Potassium Sulphate, from Magnesium Nitrate to Monoammonium Phosphate and from Potassium Nitrate to Magnesium Sulphate. Their production know-how and capacity combined with our market approach and global distribution network creates a unique synergy.
Packed in one single brand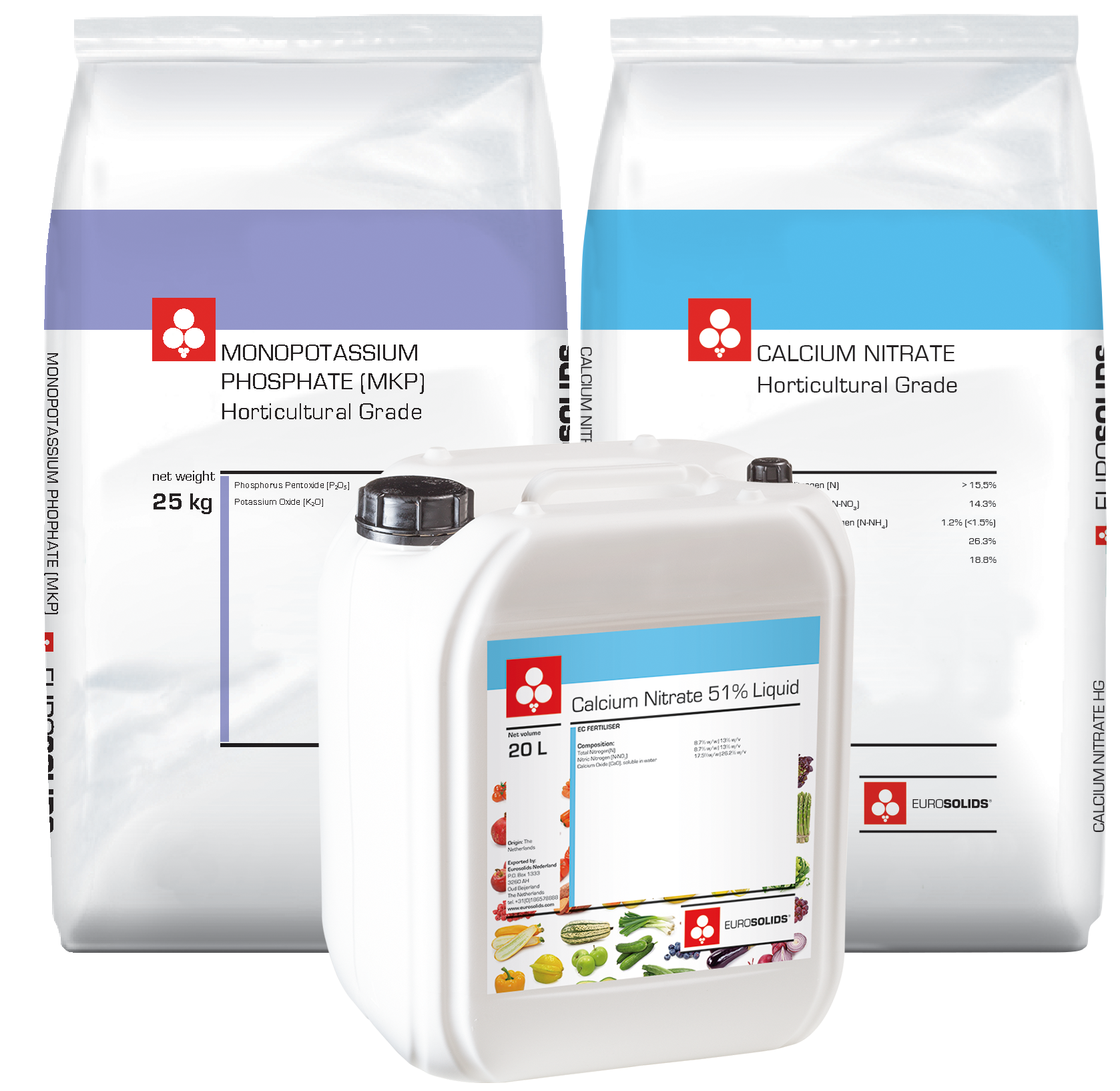 In addition to delivering high quality products, we also care about the packaging. We offer a complete range of top quality Straights packed under one single brand, enabling you to differentiate in the market. All Straights come in the same packaging style, with superior quality foil and strong sealing. With each product group having its own color, it makes them easy to store and use.
Straights in the spotlight